Neenah Imagemax® Signage
Naturally Responsible, 100% Paper-Based, 100% Blue-bin Recyclable Sign Material that's 100% PVC-Free!
NEENAH IMAGEMAX® is an environmentally preferred, 100% paper-based, 100% recyclable sign material that offers an alternative to styrene. The highest environmental standards are incorporated into the manufacturing ensuring NEENAH IMAGEMAX® is PVC free, FSC® certified, Green-e® certified, and Smartway® certified.
Unlike styrene, NEENAH IMAGEMAX® signage is static-free for smoother, faster printing with no fingerprinting, reduced nozzle drop-out, and reduced waste. This paper-based signage is also up to 20% lighter than styrene which equals savings on shipping, handling and cut times.
NEENAH IMAGEMAX® is 94% bright for clearer, longer-lasting image reproduction that won't yellow over time and is dead white for double-sided printing in calipers .020, .030 and .040.
Cutting Recommendations
NEENAH IMAGEMAX® is cut using normal CNC routing techniques and is best done using a drag cut. Drag cutting uses a beveled blade to cut without oscillating (which is common with styrene) and is the fastest cut process.
Easy to Install
Can be used with grommets, frames, suction cups, clips, etc.
Applications
This sustainable, plastic-free substrate is suitable signage for retail, restaurants, hospitality, convenience, and more.
Hanging signage
Point of Purchase (POP)
Point of Sale (POS)
Shelf talkers
Directional signage
Printability
UV
UV-Gel
Latex
Color
Bright White
Weights
.010" (254 microns)
.015" (356 microns)
.020" (457 microns)
.030" (711 microns)
.040" (965 microns)
Printing Certification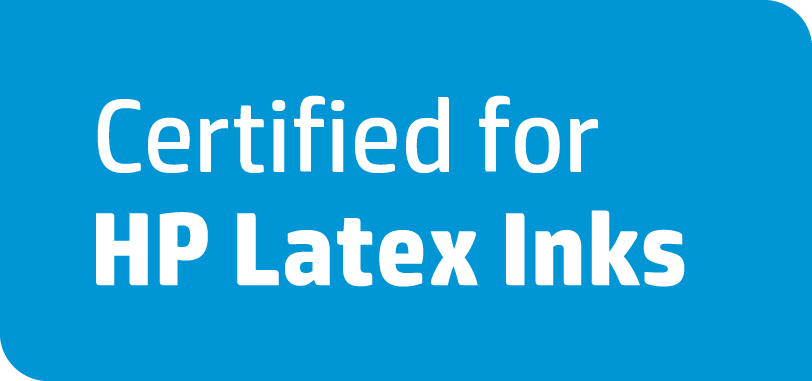 Recycling Paper Keeps Waste Out of Landfills
Recycling Paper Signage Keeps Waste Out of Landfills When compared to using styrene wide format signage, NEENAH IMAGEMAX® paper-based wide format sheets result in less impact to the environment. In fact, selecting NEENAH IMAGEMAX® environmentally-friendly signage products result in:
79% smaller carbon footprint**
60% lower energy footprint**
38% less water usage**
28% less solid waste generation**
88% less fossil resource depletion**
** Comparative Life Cycle Assessment of NEENAH IMAGEMAX® versus styrene wide format sheets. 2020. Aspire Sustainability. These percentages are "up to" those values (depending on the caliper).